Genèse d'un monstre
Ce fut, de loin, le monstre des champs de bataille le plus lourd jamais construit. Dans la lignée des Panzers, il s'agissait du numéro VIII. Le Maus s'inscrivait dans la tendance allemande de fabriquer des chars de plus en plus gros, avec la pression d'Hitler. Le second fut le plus lourd chasseur de chars en service pendant la Seconde Guerre mondiale, le Jagdtiger, basé sur le châssis du Königstiger. Ce dernier était assez impressionnant, avec son poids de 71 tonnes et son canon de 128 mm.
Mais le prototype VK 100.01 Typ 205, était un projet élaboré dès 1942 et suggéré à Hitler par Ferdinand Porsche en juin de la même année. Comme il correspondait parfaitement aux conceptions et obsessions wagnériennes de Hitler, il fut vite approuvé et signé avec l'objectif de construire la première machine opérationnelle d'ici mars 1944. Grâce à l'enthousiasme de Porsche et malgré le grand scepticisme de la Wehrmacht, le premier prototype, le typ-205-1 (V1) Maus, était prêt en 1943.
Un incroyable fait d'ingénierie sans fondement
Le premier prototype de V1, a d'abord été surnommé "Mammut", mais cela a été changé, par dérision au nom ironique de "Maüschen" (petite souris), puis simplement "Maus". Le projet principal s'articulait autour de l'impressionnant canon KwK 44 L / 55 Kanone 128 mm (5 pouces), également utilisé par le chasseur de chars Jagdtiger. Avec un poids de 100 tonnes, la puissance et les exigences de piste. Un moteur diesel a été installé, couplé à un énorme générateur électrique, qui a nécessité le tiers de la longueur totale de la coque, ce qui a repoussé la tourelle à l'arrière du châssis.
Le prototype de type 205-1 (V1) est soumis à des essais sur plusieurs pays sans la tourelle située sur le terrain d'essai du char à Kummersdorf, près de Böblingen.
Porsche a insisté pour tester son projet de transmission entièrement électrique. Par conséquent, le conducteur était complètement isolé à l'avant et ne communiquait avec le commandant de char qu'à l'aide de son couvre-chef. Les chenilles avaient une largeur anormale, de un mètre et dix centimètres, et étaient extrêmement épaisses, mais elles étaient basées sur le modèle Henschel habituel d'un «lien de contact et de connecteur», utilisé auparavant sur le King Tiger. En raison de la taille des chenilles et de la coque plutôt étroite de ce monstre, principale occupation du système de propulsion, le Maus était très étroit.
L'armure était également extrêmement épaisse, allant de 180 mm sur les côtés et à l'arrière à 250 mm sur la partie avant de la tourelle. Ces chiffres étaient plus grands que tous les "Panzerschiff" de la classe allemande de croiseurs lourdement armés. Plus tard, il a été décidé d'augmenter la protection du toit à 220 mm, afin de faire face aux attaques russes Il-2 Sturmovik.
Armement
Un véhicule imposant comme celui-ci nécessite une arme imposante. Armement principal du Maus du canon de char KwK 44 L/55 de 128 mm. Le même canon porté par le Panzerjäger Tiger Ausf. B, mieux connu sous le nom de Jagdtiger. Il a tiré séparément en chargeant des munitions en deux pièces (obus puis propulseur). Son tour antichar à la main est le PzGr.43 APCBC-HE (Explosif à haute capacité de blindage perforant et perforant). Le canon propulserait ces énormes projectiles de 28 kg à une vitesse initiale de 950 m / s. Celles-ci pourraient pénétrer dans une armure de 200 mm (7,9 pouces) inclinée à 30 degrés à 1 000 mètres et de 148 mm (5,8 pouces) à une distance de 2 000 mm.
Le Maus s'est également débarrassé de la mitrailleuse coaxiale habituelle, mais porte plutôt un câble coaxial de 75 mm KwK 44 L/36.5. Le canon était à l'origine destiné au canon L24 d'avant-guerre. Cependant, la bouche devait s'étendre sur 36 calibres pour éviter les gaz propulseurs de pénétrer dans le système de ventilation du moteur.
Prototypes typ-205-1 (V1) et typ-205-2 (V2)
Une maquette en bois a été présentée à Hitler et à son personnel le 1 er mai 1943. Le dictateur allemand n'a pas été impressionné par le canon de 128 mm (5 pouces), commandant à la place un canon de 150 mm (5,9 pouces). Cependant, la première commande de 150 véhicules a été passée pour la version 128 mm (5 pouces). La production devait commencer à l'automne 1943 et serait partagée entre Krupp pour les pièces et Alkett pour l'assemblage final. Le poids final estimé était d'environ 188 tonnes, mais Hitler a insisté sur le fait qu'il était de 200. L'absence d'une mitrailleuse pour la défense rapprochée a poussé Guderian à refuser le char, qui n'était pas un chasseur de char et qu'il devait se battre en soutien rapproché avec l'infanterie.
La taille de la Panzerkampfwagen VIII Maus est visible dans cette image
Cependant, au fur et à mesure que la guerre progressait, Hitler annula brusquement l'ordre de production en octobre 1943 et se projeta en novembre. Malgré le revers, Porsche avait du mal à préparer le premier prototype en décembre chez Alkett. Les tests ont commencé immédiatement. En juin 1944, une vraie tourelle était prête et montée sur la coque.
Au fil des tests, deux problèmes majeurs sont devenus évidents. La première était que le rapport poids/puissance était si faible que la vitesse maximale de 20 km/h n'avait jamais été atteinte. Le Maus pouvait à peine atteindre 13 km/h dans des conditions idéales. En outre, la suspension devait être réorganisée. L'autre problème majeur était de nature tactique. Il était impossible de traverser un pont. Il était donc prévu de faire fonctionner les réservoirs deux par deux, l'un traversant le ruisseau avec de l'électricité, fournie par un câble provenant du second, l'air étant alimenté par un long tuba.
Le sort du Maus: Un formidable gâchis
Les prototypes Panzerkampfwagen VIII Maus Typ-205-1 (V1) et Typ-205-2 (V2) vus ensemble.
Le deuxième prototype, le Panzerkampfwagen VIII Maus V2, était prêt en mars 1944 et commençait également des essais. Elle fut ensuite équipée de la première tourelle Krupp équipée de l'armement prévu, y compris d'une mitrailleuse MG 34 pour la défense anti-aérienne et, plus tard, d'un moteur diesel Daimler-Benz MB 517 (en septembre), d'une nouvelle centrale électrique et de pistes Skoda. et système de suspension. Cependant, dès que Krupp a commencé la construction de quatre autres coques, la commande d'annulation a été prise en août.
En fait, les deux prototypes ont néanmoins été testés jusqu'à leur capture à Kummersdorf, près de Böblingen, par les forces soviétiques, à proximité de batteries d'artillerie abandonnées, probablement sabotées. Certaines histoires racontaient que le prototype tirait sur les forces qui avançaient, mais cela se révéla faux.
Les prototypes Panzerkampfwagen VIII Maus Typ-205-2 (V2) sont détruits à Kummersdorf près de Böblingen.
Peu de temps après, le commandement soviétique ordonna de monter la tourelle V2 sur V1. Le char fut de nouveau testé en Allemagne, puis transporté en URSS pour des tests supplémentaires près de Koubinka, en 1946. Il est maintenant exposé au musée de Koubinka. Le char était si gros que le bâtiment dans lequel il se trouvait a été construit autour de lui.
---
ENGLISH ARCHIVE
Genesis of a monster
This was, by far, the heaviest battlefield monster to have ever been built. In the Panzer tree line, it was meant to be number VIII. The Maus was in line with the German trend of making bigger and bigger tanks, and another good example is the heaviest AFV in service during WWII, the Jagdtiger, based on the Königstiger chassis. The latter was quite impressive, with its 71 ton weight and 128 mm (5.04 in) gun. But the VK 100.01 Porsche Typ 205, as it was known, was a project drawn as early as 1942, and suggested to Hitler by Ferdinand Porsche in June that year. As it perfectly matched the Wagnerian visions and obsessions of Hitler, it was immediately approved and the contract granted, with the objective of building the first operational machine by March 1944. However, this was really a monster of a tank, stretching all previous technological achievements to the very edge. Thanks to Porsche's enthusiasm and despite the great skepticism of the Wehrmacht, the first prototype, the typ-205-1 (V1) Maus, was ready in 1943.
An Incredible Piece of Pointless Engineering
The first V1 prototype, was at first dubbed "Mammut", but this was changed, in derision to the ironic name "Maüschen" (little mouse), and then simply "Maus". The main project was based around the impressive KwK 44 L/55 Kanone 128 mm (5 in) gun, which was also used by the Jagdtiger tank-hunter. With a sheer weight of 100 tons, power and track requirements soon imposed special measures. A diesel engine was fitted, coupled with a huge electric generator, which took one-third of the total length of the hull, causing the turret to be pushed back to the rear of chassis.
The typ-205-1 (V1) prototype undergoing cross-country tests without the finished turret at the tank proving grounds at Kummersdorf, near Böblingen.
Porsche insisted to test his project of a fully electric transmission. Consequently, the driver was completely isolated at the front, only communicating with the tank commander through his headgear. The tracks were abnormally wide, one meter and ten centimeters in size, and extremely thick, but were based on the usual Henschel model of a "contact shoe and connector link", previously used on the King Tiger. Due to the size of the tracks and a rather narrow hull for such a behemoth, largely occupied by the propulsion system, the Maus was very cramped.
The armor was also extremely thick, ranging from 180 mm (7.08 in) on the sides and rear to 250 mm (9.84 in) on the frontal part of the turret. These figures were bigger those of any of the "Panzerschiff" of the Deutschland class heavily armored cruisers. Later, it was decided to increase the roof protection to 220 mm (8.66 in), in order to cope with Russian Il-2 Sturmovik attacks.
Armament
An imposing vehicle such as this needs an equally imposing weapon. Main armament of the Maus consisted of the 128 mm (5 in) KwK 44 L/55 Tank Gun. The same gun carried by the Panzerjäger Tiger Ausf. B, better known as the Jagdtiger. It fired separately loading (shell then propellant) 2-piece ammunition. Its main Anti-Tank round being the PzGr.43 APCBC-HE (Armor-Piercing Capped Ballistic-Cap High Explosive). The gun would propel these huge, 28kg projectiles at a muzzle velocity of 950 m/s. These could penetrate 200 mm (7.9 in) of armor sloped at 30 degrees at 1000 meters, and 148 mm (5.8 in) at 2,000 mm (2,200 yd) range.
The Maus also dispensed with the usual coaxial machine gun, it instead carrying a coaxial 75 mm (2.95 in) KwK 44 L/36.5. The gun was originally intended to be a pre-war L24 gun. However, the muzzle had to extend to 36 calibers to avoid the propellant gasses entering the engine ventilation system.
The typ-205-1 (V1) & typ-205-2 (V2) Maus prototypes
A wooden mock-up was presented to Hitler and his staff on May 1, 1943. The German dictator was not impressed by the 128 mm gun (5 in), ordering a 150 mm (5.9 in) gun instead. However, the first order for 150 vehicles was given for the 128 mm (5 in) version. Production was scheduled to start in the fall of 1943, shared between Krupp for the parts and Alkett for the final assembly. Estimated final weight was about 188 tons, but Hitler insisted that it was 200. The lack of a machine gun for close defense caused Guderian to refuse the tank, as it was not a tank destroyer, and had to fight in close support with infantry.
The scale of the Panzerkampfwagen VIII Maus can be appreciated in this image
However, as the war progressed, Hitler abruptly canceled the production order in October 1943 and canceled to project in November. Despite the setback, Porsche struggled to have the first prototype ready in December at Alkett. Tests began immediately. In June 1944, a real turret was ready and mounted on the hull.
As the tests progressed, two major problems became evident. The first was that the power-to-weight ratio so poor that the 20 km/h (12 mph) maximum speed figure was never achieved. The Maus could barely reach 13 km/h (8 mph) in ideal conditions. Also, the suspension had to be revamped. The other major problem was of a tactical nature. Crossing any bridge was impossible, so it was planned to have the tanks operating in pairs, one crossing the stream on electrical power, provided by a cable from the second, the air being supplied through a long snorkel.
Fate
The Panzerkampfwagen VIII Maus Typ-205-1 (V1) and Typ-205-2 (V2) prototypes seen together.
The second prototype, the Panzerkampfwagen VIII Maus V2, was ready in March 1944 and also began trials. It was later fitted with the first Krupp turret fitted with the intended armament, including an MG 34 machine gun for anti-aircraft defense and, later, a Daimler-Benz MB 517 diesel engine (in September), new electrical power plant and Skoda tracks and suspension system. However, as soon as Krupp started the construction of four more hulls, the cancellation order came in August.
In fact, the two prototypes were nevertheless tested until their capture at Kummersdorf, near Böblingen, by Soviet forces, in the vicinity of abandoned artillery batteries, probably sabotaged. Some stories were told of the prototype firing at the advancing forces, but it was proved false.
The Panzerkampfwagen VIII Maus Typ-205-2 (V2) prototypes lays destroyed at Kummersdorfnear, near Böblingen.
Soon after, the Soviet command ordered the V2 turret to be mounted on V1, and the tank was tested again in Germany, and then carried to the USSR for additional tests near Kubinka, in 1946. It is now displayed at the Kubinka museum. The tank was so big, that the building it sits in was effectively built around it.
Gallery
The Panzerkampfwagen VIII typ-205-2 (V2) Maus prototype undergoing trials at the tank proving grounds at Kummersdorf, near Böblingen
The Panzerkampfwagen VIII typ-205-2 (V2) Maus prototype was destroyed prior to the tank proving grounds at Kummersdorf, near Böblingen being captured by Soviet forces. Later the turret of this tank was recovered and placed on the chassis of the typ-205-1 (V1) Maus.
Four additional armored Maus Wanne (hulls) and five Turmgehäuse (turrets) had been welded together at Krupps factory in Essen before it was bombed on 4th August 1944. Production stopped after that. This photo was taken at Meppen, Krupp's firing range.
Front view of a Panzerkampfwagen VIII Maus tank turret discovered by Allied forces. This photo was taken at Meppen, Krupp's firing range.
Rear view of an upside down Panzerkampfwagen VIII Maus tank turret discovered by Allied forces. This photo was taken at Meppen, Krupp's firing range.
Unfortunatly these Panzerkampfwagen VIII Maus tank turrets and hulls were scrapped after the war. This photo was taken at Meppen, Krupp's firing range.
Panzer VIII Type 205 Maus specifications

Dimensions
10.1 x 3.67 x 3.63 m (33.13x12x11.9 ft)
Total weight, battle ready
188 tons
Crew
6
Propulsion
Daimler-Benz MB509 gasoline V12, 1080 hp (V1) Daimler-Benz MB517 Diesel 12 cyl, 1200 hp (V2)
Speed
Designed to reach 20 km/h (12 mph)
Range/consumption
60-190 km (37-118 mi)/4200 liters
Armament
128 mm (5 in) KwK 44 L/55 75 mm (2.95 in) KwK 44 L/36.5 1 x 7.92 mm (0.3 in) MG-34
Armor
From 50 to 250 mm (1.96-9.84 in)
Ammunition used
Panzergranate 40/43 Armor Piercing Composite Rigid (Tungsten Core)
Total production
Two prototypes built in 1944
Links & Resources
The Maus on Wikipedia
History of the Maus on Achtung Panzer
Opsprey Publish, New Vanguard #216, Super-Heavy Tanks of World War II
Panzer Tracts No.6-3, Schwere Panzerkampfwagen Maus and E-100, development and production from 1942 to 1945. Thomas L. Jentz and Hilary Louis Doyle.
The Maus at Kubinka (wikipedia)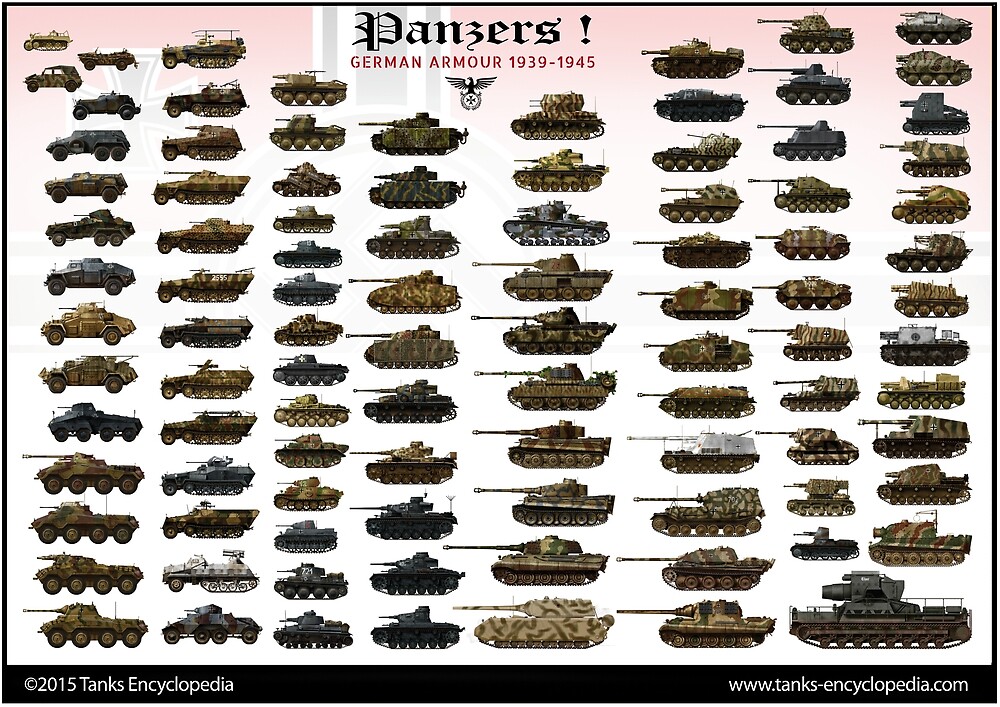 Germans Tanks of ww2
The Porsche Type 205 compared to a Polish
TK tankette
. It shows, immediately, the German Panzer development in four years. Behind the tankette, the V1 prototype, as it was found by the Soviets, in September 1944. The turret was a dummy, but shaped and loaded like the real one. Before testing it at Kubinka, the Russians mounted the V2 turret on the V1 hull. Camouflage was the autumn one, but there were no markings, as it was never commissioned.
Fictitious Maus of a schwere Abteilung defending east Berlin in the fall of 1945.
By David Bocquelet fall 2015.